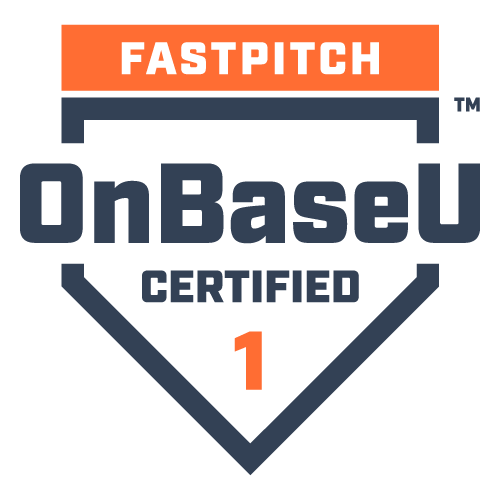 LEVEL 1
FASTPITCH CERTIFICATION
OnBaseU's FastPitch Level 1 Certification teaches softball coaches, fitness experts and medical professionals how to evaluate a (windmill) pitcher for physical limitations which can inhibit pitching mechanics efficiency, durability and, ultimately, enjoyment of the game.

Students learn to quickly evaluate a player's physical capabilities using the OnBaseU's FastPitch Level 1 screen and to understand how the results of that assessment are correlated with the technical elements in the player's pitching mechanics. This helps a coach, trainer, or medical professional to quickly identify the key area that can be holding a pitcher back from performing their best. We call this the Body-Pitching Connection.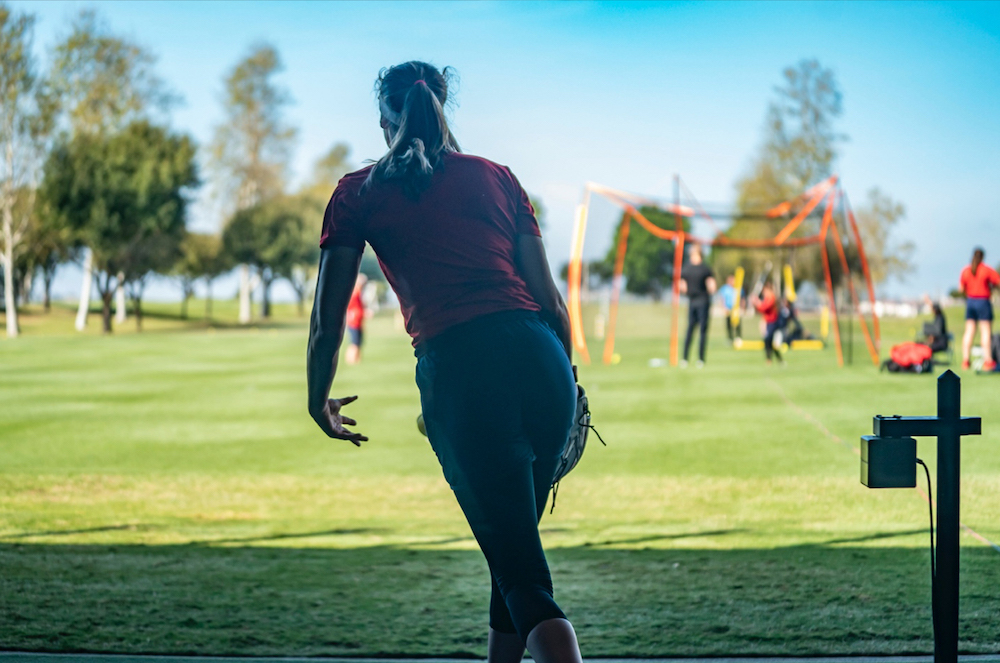 STOP GUESSING AND START ASSESSING
Level 1 Certification includes
2-DAY Live Workshop.
1 Year of Active certification Status for FREE.
The ability to attend any future Level 1 FastPitch Webinar or Workshop for FREE.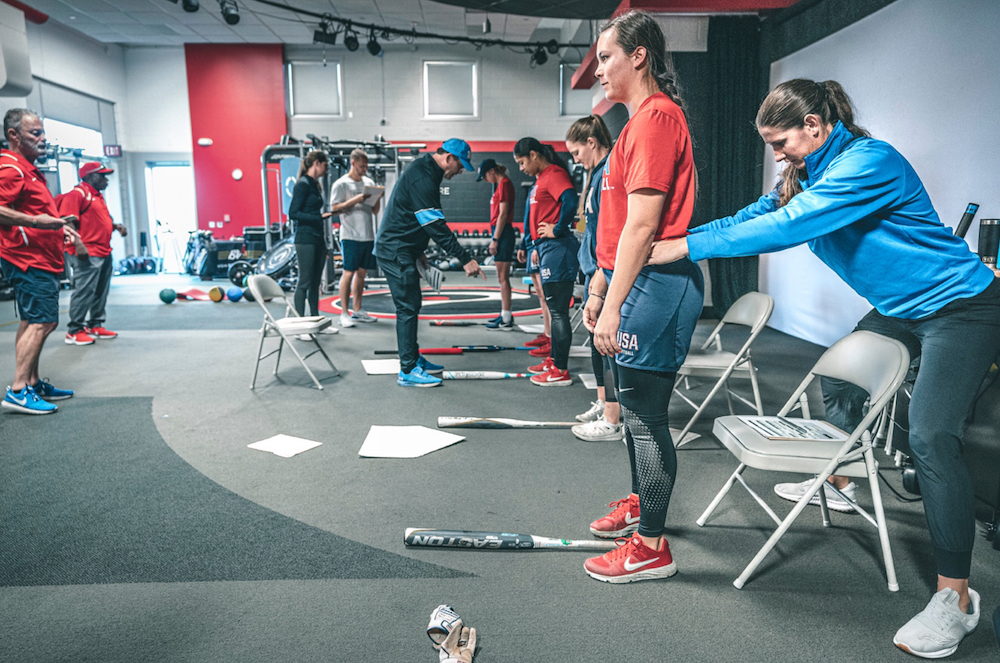 7of the top10
‍NCAA Division 1 Softball Teams Have OnBaseU Certified professionals coaching in their organizations 
How can you determine what a player's body can do? 
By using the OnBaseU FastPitch Level 1 assessment screen.
If a player is limited by what their body can do, they have two options:
‍1) Build a pitch that works around their limitations;
OR
2) Work with a coach, fitness or medical professional to improve their limitations.
Players almost always choose the latter… and when they do, they prefer to work with an OnBaseU Certified expert.
ACCESS TO THE ONBASEU APP
The FastPitch Screen is not currently available on the OnBaseU App yet – but it is coming soon.
Expected launch date is early 2023. The Pro App is designed to make the physical screening process as simple as possible and give your client an easy to understand & professional result of their physical screen.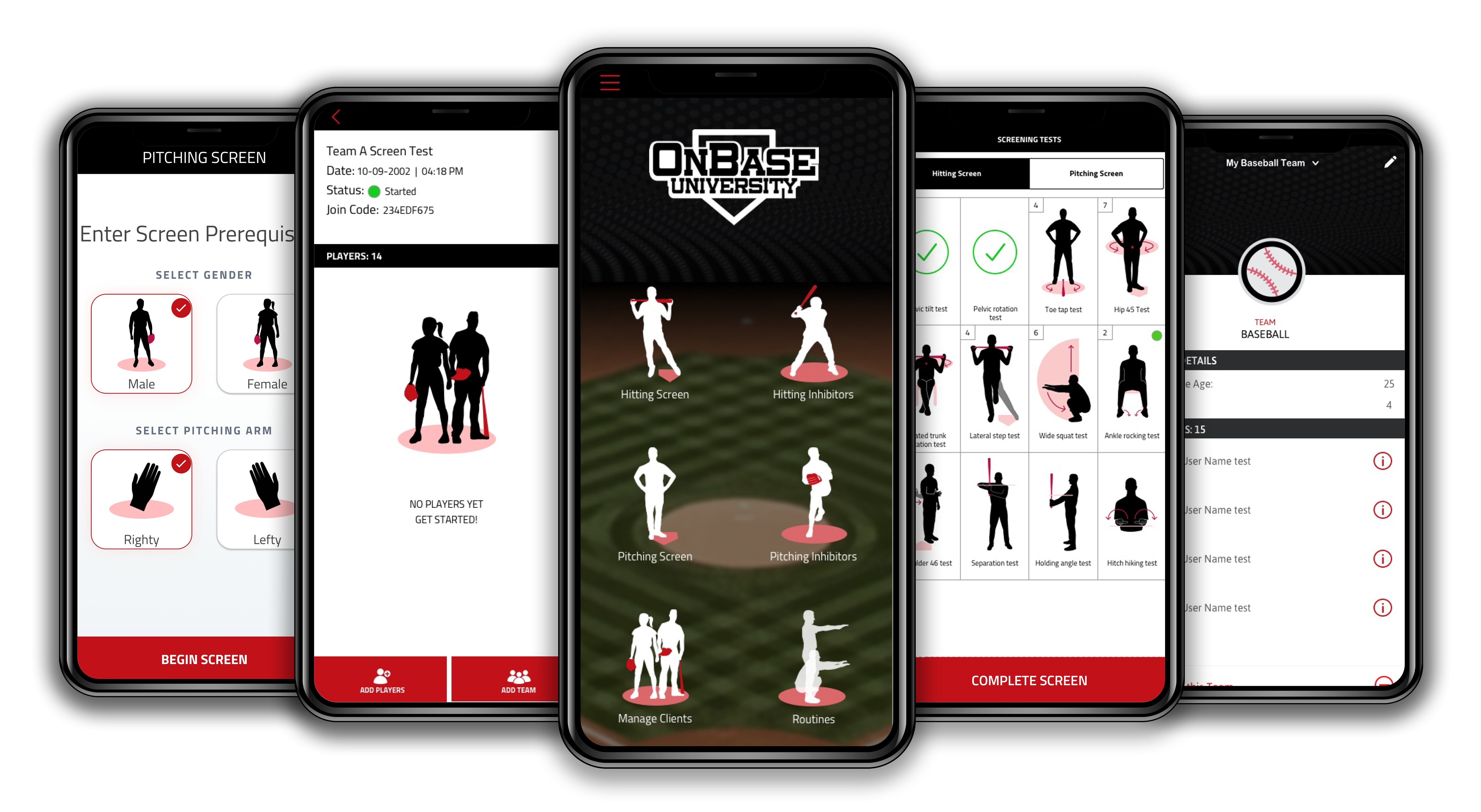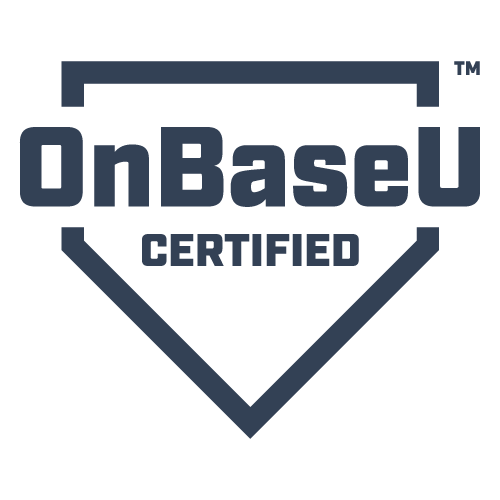 ONLINE COURSE COMING SOON
There will be an accompanying online course launching early next year. This will allow you to quickly review any of the concepts that were covered in the live workshop.